North Platte, North Fork C-48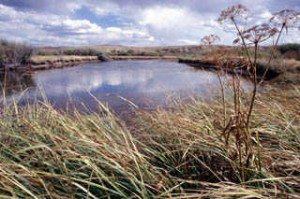 Description: 1/2 mile of the North Platte plus 3 streamside miles of the North Fork of the North Platte River. Averaging 80 feet wide, it can be waded or bank fished. Browns 14 to 18 inches with many over 20 inches. The North Fork is 20 feet wide with rainbows and browns 12 to 14 inches, and much larger browns during fall spawning run. It is characterized by numerous deep cutbank pools, gravel-bottom riffles, and quiet water.
Location: This property is located 7 miles west of Walden and approximately 2 1/2 hours northwest of Denver.
Capacity: Limited to 4 anglers.
To make a reservation call 303-421-6239 or 1-800-524-1814.
Rate Notes:
Rates:
Everyday
Adult


$75.00

Everyday
Adult 1/2 Day


$56.25

Everyday
Adult Aftn.


$56.25

Everyday
Child


$0.00

Everyday
Youth


$56.25

Everyday
Youth 1/2 Day


$42.19

Everyday
Youth Aftn.


$42.19
Property Log Book Comments
Beautiful fall day after a cold, cold evening. The temperature was about 40 when I walked to the river. I fished from 12:15 to 4:15pm. I tossed streamers the whole time, with one exception when I fished an egg pattern for about 10 casts. Caught one 'bow on the egg. Flash buggers were the staple for the afternoon, fished slowly, very slowly. Caught mostly 'bows. The largest was a solid, measured 18" and thick! I had one other 'bow that size on right at my feet but it spit it. Caught 4 browns, all of which were about 14", and 6 or 7 other 'bows. I was broken off twice. One of them I saw, and one I did not. The one I saw was a massive rainbow, no baloney. I missed at least as many fish as I landed this afternoon. It was a lot of fun. I did not fish the North Fork at all. I only saw two pairs of spawning browns, and few additional redds. The water is low, extremely low, but there are some nice pools that hold fish. ~ Mike Murphy -- October 7th, 2012
Fished down stream from parking to confluence.Several bows on hopper/dropper-green and red copper john. 8-12". Went to bridge after noon -fished upstream and down with moderate success on small black WB. Nice 17" bow just above bridge on last cast of day. Water low ( like most places ) on North Fork. 10 fish or so for day. ~ Bill J -- September 22nd, 2012
I started at 8 walking downstream on the Verner SWA that borders C-48. The North Platte was running really LOW! I didn't get any action until I hit the confluence. There were a ton of risers but I wasn't able to figure out what they wanted on dries (tried a bunch different things, I think I needed to go small but didn't have much in that dept.) I then switched to my other rod I just rigged with sinking line for the first time. I had 3X coming off the sinking line tied to 5X tippet to a black WB. Man was that a bad idea, I ended up breaking off 5-6 fish in the next 30 minutes. All the knots to my 5X were failing. I did my homework when I got home and found you shouldn't have more than 2X diff between lines. I did put 3X on and didn't have any problems after that. I fished until 3 PM and probably caught 8, including breaking off a HUGE brown behind the big beaver dam. I took a lunch break and drove around the local lakes trying to decide to drive home or not. I ended up checking out the bridge, which was a very good decision. I first took a look from the bridge and I saw a few nice ones so I started again at 5:30 PM until dark. This time I had no break offs! I probably caught a dozen or more in the next 3 hours mostly on the black WBs. I also caught my biggest 'bow on a flyrod, 23", I'll be shopping for a bigger net as you can see here- http://goo.gl/pjThI ~ fishhead -- September 7th, 2012
Started in the morning at the confluence and worked my way up to the bridge by 1:00. No action at the confluence, but once I moved up stream things picked-up. Caught a dozen fish including the largest trout I have ever caught (22 inch rainbow). Then 45 minutes later caught a bigger trout (24 inch brown). The rainbow was caught on a pheasant tail and the brown on a streamer. After 1:00 started fishing above bridge and caught two fish at the first bend. Then the thunderstorms moved in and after an hour of waiting I called it a day. ~ Jim L -- September 20th, 2011
We caught 33 spooky trout between the two of us, a couple of 20" plus rainbows, an 18" bow, and then a slew of little browns, mostly on size 20 Zebra midges and purple princes. The North Park Anglers put us on to the purple princes. They were very helpful. Some large trout hang out under the bridge but we could not connect. Take a walking staff for returning to the car. The hay field has been mowed but there is some rough ground to cover before you reach it to walk back. The scenery is majestic and the sun was hot at midday. Recommend starting early, break for lunch about 1:30. Come back at 3:00 and fish until you need enough light to walk back to the car. Midday is hot and bright and the trout seem less interested. We want to go back and fish the sections below the bridge and the North Platt. ~ Gene -- September 20th, 2010
Display All Log Book Entries